Top Stories
Eric Seddy Kutortse presenting the key to the pickup to Dr Roberta Lamptey, CEO of KBTH. With them are some staff of the company.

First Sky Limited, a Ghanaian-own company engaged in construction, commodities and hospitality, has cleared the debts of patients totaling GH¢620,000 at the Renal Unit of the Korle-Bu Teaching Hospital (KBTH).

The company also presented an amount of GH¢2 million to aid kidney patients who could not afford the cost of dialysis.
First Sky Limited also gave the unit a brand new Toyota Hilux pickup to be used for its day-to-day transport services.

Eric Seddy Kutortse, Group Chairman of First Sky Limited, presenting the money to the leadership of the unit, said the company had been supporting institutions and individuals over the years in various ways, adding that the donation to the unit was its way of giving back to society after a successful business year.

"Last year, we built 60 churches for the Assemblies of God Ghana where we announced that 30 percent proceeds from First Sky Group Net will be spent on humanitarian grounds," he added.

Mr. Kutortse explained further that the attention of the company was drawn to a patient of the unit who could not afford treatment and paid the full bill after which the company decided to help others in a similar predicament.

"That is why we have decided to pay off all their debts and also make a seed fund of GH¢2m to make treatment free for all; so we are announcing to those owing this unit that all their debts have been paid and now the treatment is free," he underscored.

Receiving the money, Dr. Vincent Boima, Head of the KBTH Renal Unit, explained the magnitude of the problem in healthcare delivery.
He said the cost of treatment of renal ailments is beyond the reach of many people, especially the younger patients.

"Those who have advanced stages of the disease known as chronic kidney disease, those on stage five usually go on dialysis; but ultimately kidney transplant is the treatment of choice. The early stages like one and two, what is done is to manage their risk factors so they do not migrate to higher stages," Dr. Boima asserted.

"Kidney transplant started in 2008 and continued until 2014, but it is not done because of logistical problems that would soon be solved for transplant operation to start again," Dr. Boima said.

He expressed appreciation to First Sky Limited for coming to the aid of the unit, adding that the donation would save lots of lives, especially the young people who are silently passing away because of the disease.
By Jamila Akweley Okertchiri

You get to see family, eat lots of great food, take some time off work ― and you get to sleep in Aunt Franny's third guest bedroom. (That's the one with the uncomfortable futon that you'll be sharing with your cousin who snores.)

But don't go thinking you need to resign yourself to poor post-turkey sleep.
No matter how torturous your sleeping accommodations may seem when visiting friends or family ― rest assured ― a few simple tricks (and a little bit of planning ahead) may be able to save your holiday slumber, William David Brown, a sleep psychologist at Children's Medical Center in Dallas, told The Huffington Post.

"It's impossible to control for every problem that might come up," he said. But there are a lot of steps you can take to make an unfamiliar sleep environment feel more like home, he said.

Brown and Terry Cralle, a certified clinical sleep educator, shared some tips that help them get better sleep ― even when they're sleeping in less-than-ideal sleeping arrangements.
1. Plan ahead

Ask your friends or family about their sleep habits before you get there, Brown suggested. If they go to bed way earlier than you do, bring a book or something else to do until you're ready to sleep, he said.

2. Stick to your routine

You'll sleep best if you follow the same sleep routine you do at home, Brown said. "I always have a book with me because I always read before bedtime."
3. Make it like home

You won't be able to control every factor in a guest bedroom, but do control what you can, Brown said. Pack your favorite pillow or blanket that you use at home, he said. "It takes up packing space, but if you sleep better it is worth it."

A good pillow can salvage a not-so-great mattress ― and a great mattress can be undermined by a terrible pillow, Cralle added.

4. Cut out the racket

If traffic, young children or other unfamiliar noises are keeping you awake, try using a portable white noise machine or a white noise app, Cralle said. White noise helps us sleep by drowning out other disruptive sounds that might wake us up during the night.

"I use them even if it's quiet when I fall asleep," Cralle said. "I am as proactive as possible in ensuring that good night's sleep to ensure a great [next] day."
5. Have earplugs at the ready

White noise not cutting it? Keep a pair of earplugs in your suitcase just in case, Cralle said.

"I never, never travel without earplugs," Cralle said. "Even if I don't need them, just knowing that I have them gives me peace of mind."

And peace of mind is good for sleep, she said.

6. Use an eye mask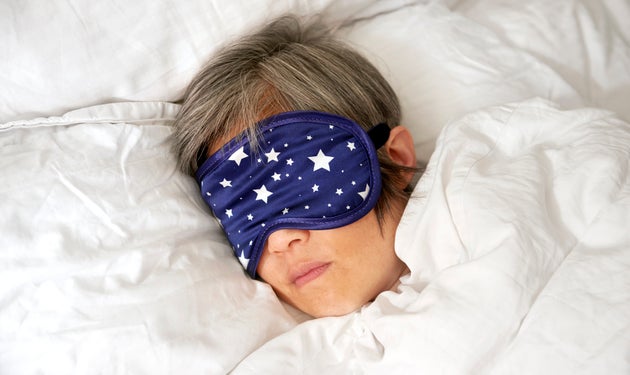 PETER DAZELEY VIA GETTY IMAGES
And on that note, keep an eye mask handy, too, to block stray light you're not accustomed to, Cralle said.

Brown's tip: Try them out at home before you travel. "If they are bothersome to you at home, they will be really difficult in a different environment," he said.

7. Turn off the electronics and extra lights

Don't be kept up by the glow from a digital clock or TV, Brown said. Unplug electronics you can or ask your host if you can sleep in another room, he said.

8. Watch how much and when you're drinking

If you're traveling over the holidays you may be staying up later than normal or drinking more than normal, Brown added. And too much alcohol too close to bedtime can make for rough sleep.
9. Think positively

Don't assume you'll sleep terribly just because you're away from home, Brown said. "This can become a self-fulfilling prophecy."

And if you do sleep poorly one night, don't get too hung up on it, he added. You might be more tired than usual the next day. But, he said: "This is OK because being sleep-deprived will make it easier to fall asleep [the next night]" ― and you'll probably wake up less frequently during the night, too.
And if all else fails, consider abandoning ship, Brown said. If your sleeping assignment is too disruptive or uncomfortable, you may be better off getting a hotel, he said.

"You can explain that you are not [accustomed to that sleeping environment] and to enjoy your trip, you need sleep," Brown said.​
Sarah DiGiulio is The Huffington Post's sleep reporter. You can contact her at This email address is being protected from spambots. You need JavaScript enabled to view it..
Source: Huffingtonpost.com
How often do you have sex? Do you cuddle up to your partner once a week for your scheduled sexy time, let things happen naturally after a glass of wine and binge-watching Netflix, or go at it like rabbits multiple times a day?

No matter how often you have sex, we all know it's a healthy part of a relationship, not to mention the endless health benefits. But what happens when sex can turn deadly?
According to a study in the Journal of Health and Social Behavior, though older women can reap the benefits from having sex frequently, for men, having sex too often could put them at a high risk for a heart attack and other cardiovascular issues.

Researchers analyzed data on 2,204 adults between the ages of 57 and 85, measuring their risk for cardiovascular problems. The researchers then reviewed the participants' data five years later for their findings.

They measured cardiovascular risk by hypertension, rapid heart rate, elevated C-reactive proteins, and heart attack, heart failure, and stroke. Their findings were pretty alarming for older men.
Over the course of five years, the older men who reported having sex at least once per week were more likely to have a cardiovascular issue than men who abstained from sex or were inactive. Fortunately for older women, they do not have the same risk.

There are a few explanations as to why this occurs. According to Hui (Cathy) Liu, lead author of the study and associate professor of sociology at Michigan State University, "When men get older, they may have more difficulties reaching an orgasm for medical or emotional reasons.

"Therefore, they may exert themselves to a greater degree of exhaustion and create relatively more stress on their cardiovascular system in order to achieve a climax, which may hurt health."

Well, we've never heard of orgasms that can kill you! Another potential cause of this? Men taking prescription or over-the-counter medication for sexual dysfunction. It could also have to do with the emotional factors of sex.

"Having quite a high frequency of sex may indicate problems of sexual addiction, sexual compulsivity, or sexual impulsivity — related to psychological states such as anxiety or depression — which may lead to negative cardiovascular health," says Liu.
While these findings may be worrisome, Liu says that men (and women) shouldn't be afraid of having sex. Instead, take the proper precautions to ensure your health comes first.

"Moderate frequency of sex is actually good for older men, but high frequency of sex is risky for older men. As for older women, good sexual quality is important for them. I think it is important for older people to understand the potential risks and benefits of sex."

Whew! That's a relief.
Source: Yourtongo.com
The world's first malaria vaccine immunization campaign is to commence in 2018 and funds for the phase one of the pilot deployment of the vaccine in Sub Saharan Africa had been secured.

A release by the World Health Organisation (WHO) said the assurance comes after the Global Fund to Fight AIDS, Tuberculosis and Malaria had approved 15 million dollars for the malaria vaccine pilot, assuring full funding for the first phase of the programme.
The vaccine, known as Mosquirix or RTS,S and developed by the British drugmaker GlaxoSmithKline, is only partially effective and needs to be given in a four-dose schedule.

It was developed in partnership with the non-profit PATH Malaria Vaccine Initiative and part-funded by the Bill & Melinda Gates Foundation.

The WHO said while the new vaccine was promising it should be deployed only on a pilot basis before any wide-scale use was given its limited efficacy.
Pedro Alonso, the Director of the WHO's Global Malaria Programme, said: "Securing funding and being able to trial the vaccine in Africa would be a milestone in the fight against malaria.

"These pilot projects will provide the evidence we need from real-life settings to make informed decisions on whether to deploy the vaccine on a wide scale".

Earlier this year, the GAVI Vaccine Alliance and UNITAID announced commitments of up to 27.5 million dollars and 9.6 million dollars respectively for the first four years of the programme.

Malaria infects around 200 million people a year worldwide and killed an estimated 440,000 in 2015. The vast majority of malaria deaths are among babies in sub-Saharan Africa.

Source: Ghana News Agency
President John Mahama has expressed satisfaction at the rate of progress of work on the Bolgatanga Hospital project in the Upper East region.

President Mahama said, the project, which is currently 95 per cent complete will be a first-class health facility in the country.

The President made the comment when he toured the facility on Monday, November 21 as part of his campaign tour of the Upper East Region.
"The Saudi government has approved another tranche of financing, which will cover equipment and the Phase Two of the hospital. And, so, that hospital will be completed. When it's completed, it will become the major referral hospital in the whole of the Upper East Region.
It means that in all the other districts, if there are any cases they cannot manage, they will refer them here to Bolgatanga because the hospital is the state-of-the-art one. It's the same we are building in Wa in the Upper West Region. Everything you can find in Tamale and Komfo Anokye and Korle Bu [teaching hospitals] you will find here in your own hospital and, so, we will continue and finish it," The President said.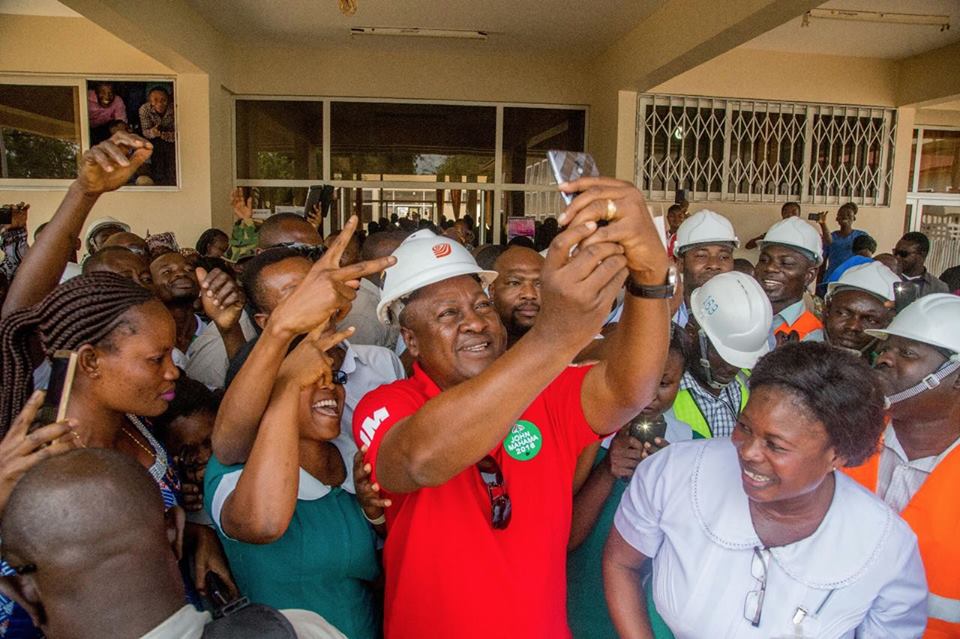 He added that the facility, when completed will serve the healthcare needs of the entire region and be the major referral facility for the Upper East region.

The President said the facility will greatly help address the health concerns of residents in the region by improving their access to quality health care.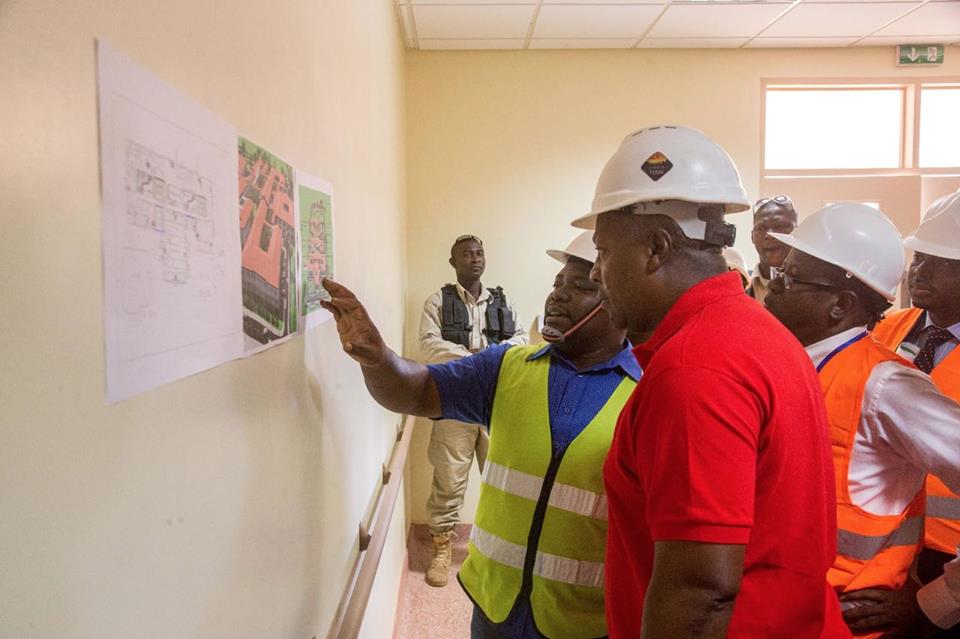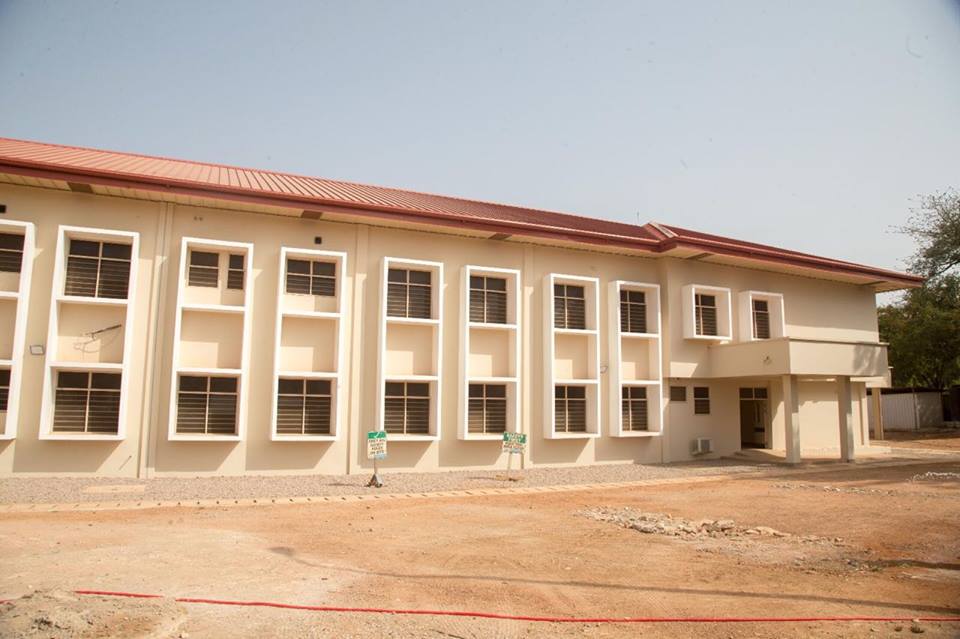 He noted that with the situation of the hospital in the region, patients would not have to travel to Tamale in the Norther Region to access special healthcare.

The hospital will have facilities such as dental, imaging, pharmacy, accident and emergency, intensive care, ENT, eye, mental health, public health, and herbal medicine units.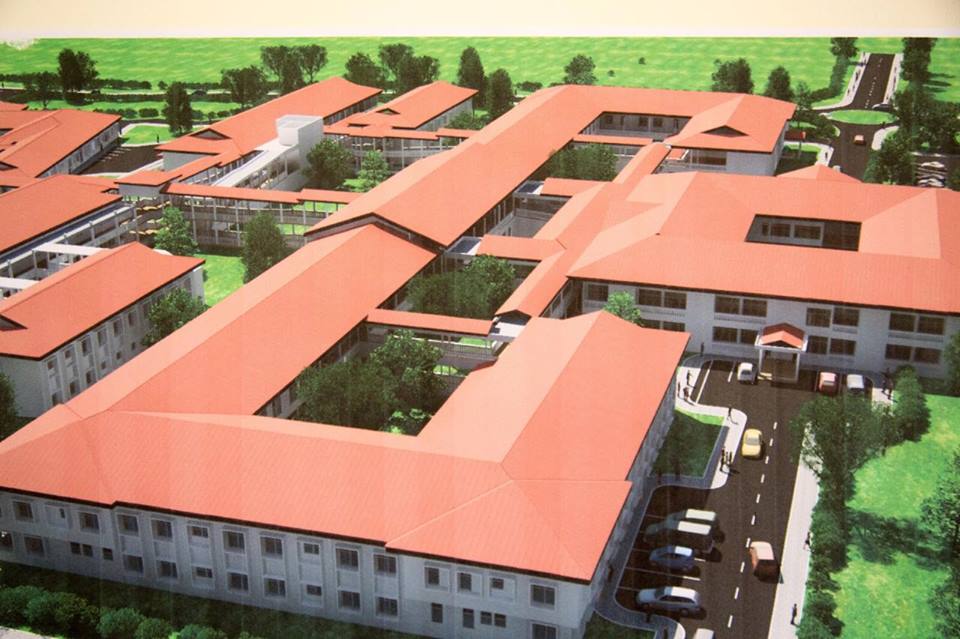 A mortuary, laundry, laboratory and a blood bank unit would also be constructed.

The Saudi Fund for Development is providing 85 per cent of the total cost of the project while the government is taking care of the remaining 15 per cent.
By: Jonas Nyabor | CitiFmOnline
The Finance Ministry has granted financial clearance to the Health Ministry for the recruitment of 8,634 health care personnel to provide health care at varying levels across the country.

Of the number cleared, 5,400 are nursing assistants who have been passed by the Nursing and Midwifery council.

Another 1,538 made up of 1,500 emergency medical technicians (EMTs), and 38 other professionals, have been cleared for the Ambulance Service.

A letter from the Finance Ministry, signed by Finance Minister Seth Terkper, and cited by Citi News, notified the Health Ministry to ensure that the relevant staff have their documents processed in time.
Seth Terkper


"The Ministry of Health is to ensure that the engaged staff have their documents processed in time and placed in the mechanized payroll early enough to enable the Controller and Accountant General's Department effect payment of their salaries."

The Finance Ministry however noted that "the above number of 8,634 should be deducted from their [Health Ministry's] 2017 quota for recruitment and replacement."

"By a copy of this letter, the Controller and Accountant General is requested to effect the payment of their salaries and make appropriate deductions of Social Security and income Tax to SSNIT and the Domestic Tax Division of Ghana Revenue Authority (GRA) effectively," the letter added.